Celebrate Nature
Nature Education at Chautauqua Institution: All are invited during the summer season to attend BTG lectures from renown nature experts, participate in lake walks, take part in garden tours or bring your binoculars for bird chats and more. Connect with Chautauqua Bird, Tree and Garden Club as we Explore, Enjoy and Engage with nature: in the gardens, along the lakeshore, amongst the trees of the Arboretum and in the lecture hall and outdoor classrooms! Nature Invites ~ Indulge! The next House and Garden Tour is July 16, 2020.
Any inquiries? Please contact chautauquabtg@gmail.com
House & Garden Tour July 16, 2020
Save the date for this iconic event. Tickets will go on sale January 2020. Spend the day on the grounds of the Chautauqua Institution enjoying tours of exceptional homes and gardens.
Butterflies & Blooms-habitats
BTG Master Gardeners are available to meet at your garden to discuss how to evolve it into a habitat. Schedule one complimentary meeting to learn about attractive native plants and other ways to phase in pollinators, milkweed, shrubs, using less water and no pesticides. Here come the Monarchs!
MONARCHPALOOZA! thank you patrons and guides!
We got immersed with Monarchs! Visitors completed their Monarch passport and traveled thru BTG's interactive exhibit exploring all phases of the monarch life cycle. We learned which plants best support monarchs in gardens and about their over wintering and migration. Everyone enjoyed stepping into a tent filled with monarchs quietly fluttering by.
Recipients of the thank you framed butterfly photos are:
- Michelle Cobb
- Linda Haas
- Joan Smith
ExplorE Gardens at ChautauquA
Gardens are synonymous with Chautauqua. Visit these diverse gardens throughout the grounds. Follow along with the garden map, reading descriptions and historic information. An 18 month plant census in progress! BTG offers many 'guided discovery' tours. Celebrate Nature with BTG.
Buy a marker to share plant names
Every plant, tree and shrub in the BTG Arboretum is marked so that the visitor can easily know the plant name and cultivar, English and Latin! Help BTG continue to educate about tree, plant and shrub names. Donate to the Plant Marker Fund!
Quotes about the house and garden tour:
The Bird, Tree & Garden Club celebrates all things Home & Garden at the historic Chautauqua Institution
Quintessential Chautauqua residences ~ thank you to our Home Owners
Home facts and Garden Plant list - every location with a photo board
The Hollyhock House at 10 Ames - steeped with history and show stopping decor
It's all about the Gardens! Thank you to our gardens and landscape crews lead by Betsy Burgeson; and the home owners of the 3 private gardens on tour.
Head hostess welcomes visitors to the colorful eclectic Benson Cottage
Learn more about this solar powered cement block home, designed in the 1950's, decades ahead of it's time.
Cynthia Norton design studio and other features displayed on photo boards
The Hollyhock Docents - they've got flair to match the house!
Local artist creating a rendering of a private garden on site
Dietly Cottage home owner celebrates all things Red!
The Fenton Deaconess home welcomes visitors across Thunder Bridge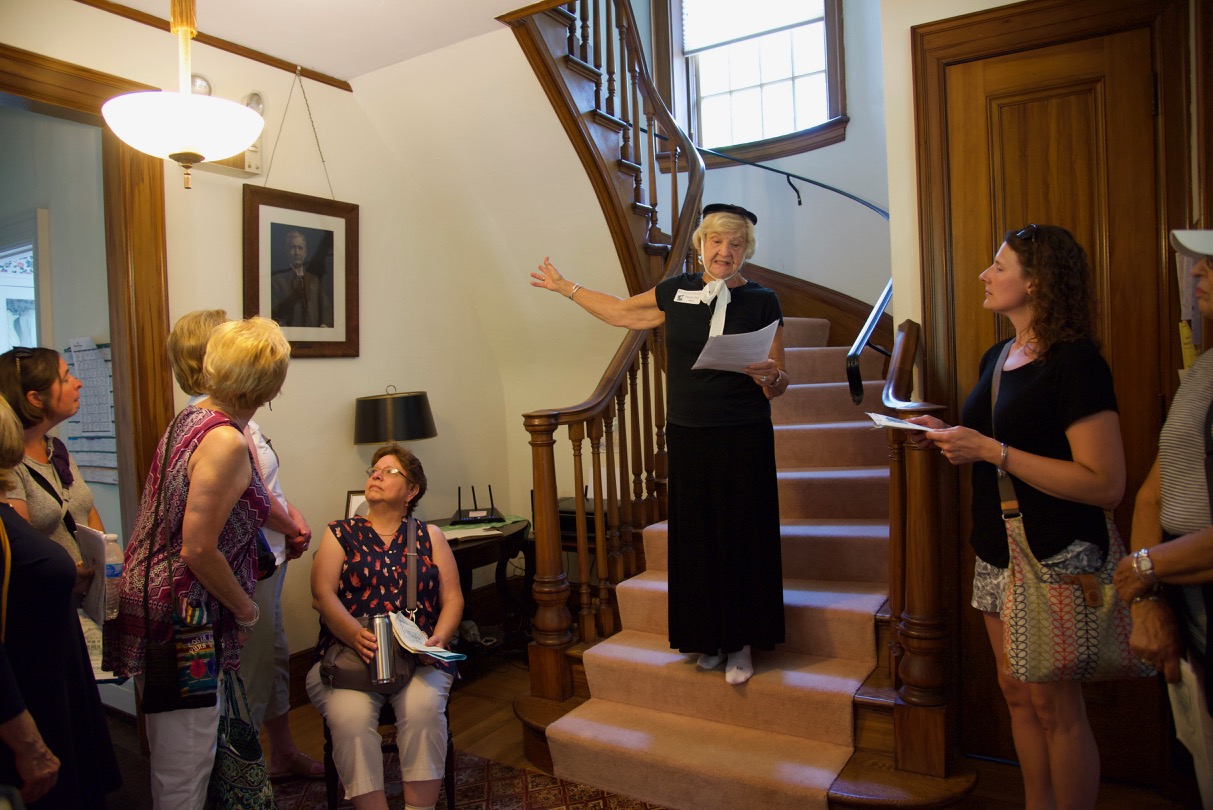 Deaconess Hostess in period costume!
Coming and Going across Thunder Bridge - The Arboretum, private gardens, exceptional residences, an artist rendering in progress, and the Opera Invasion!
Garden Tour Guides Joe McMaster and Sara Baker Michalak providing 'Guided Discovery Garden Tours' of Fletcher Rain Garden and Kiblin Storm Water Park
Learn about this rare Inuit Art collection at 43 Vincent. Stunning!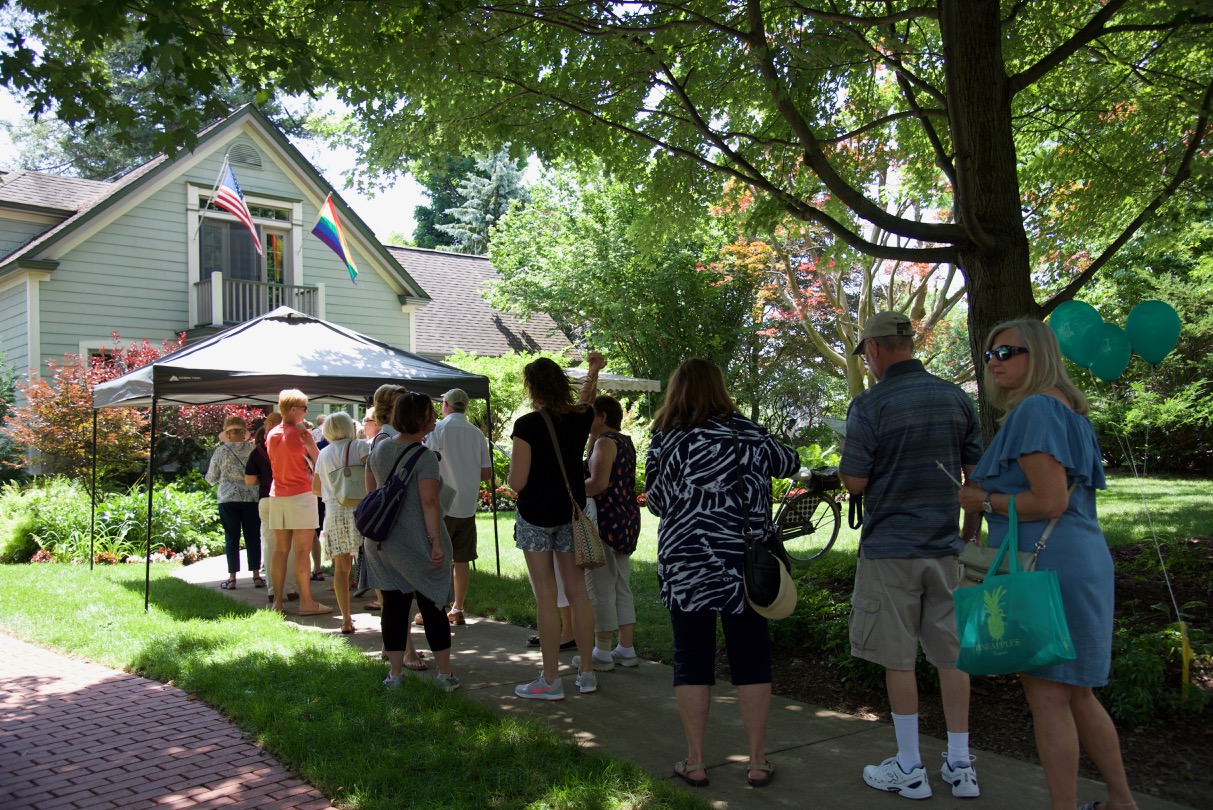 Chapel of the Good Shepherd - the 'jewel of Chautauqua' - Wait is that a 10 foot cut out 'selfie station' of the Presiding Bishop Michael Curry?!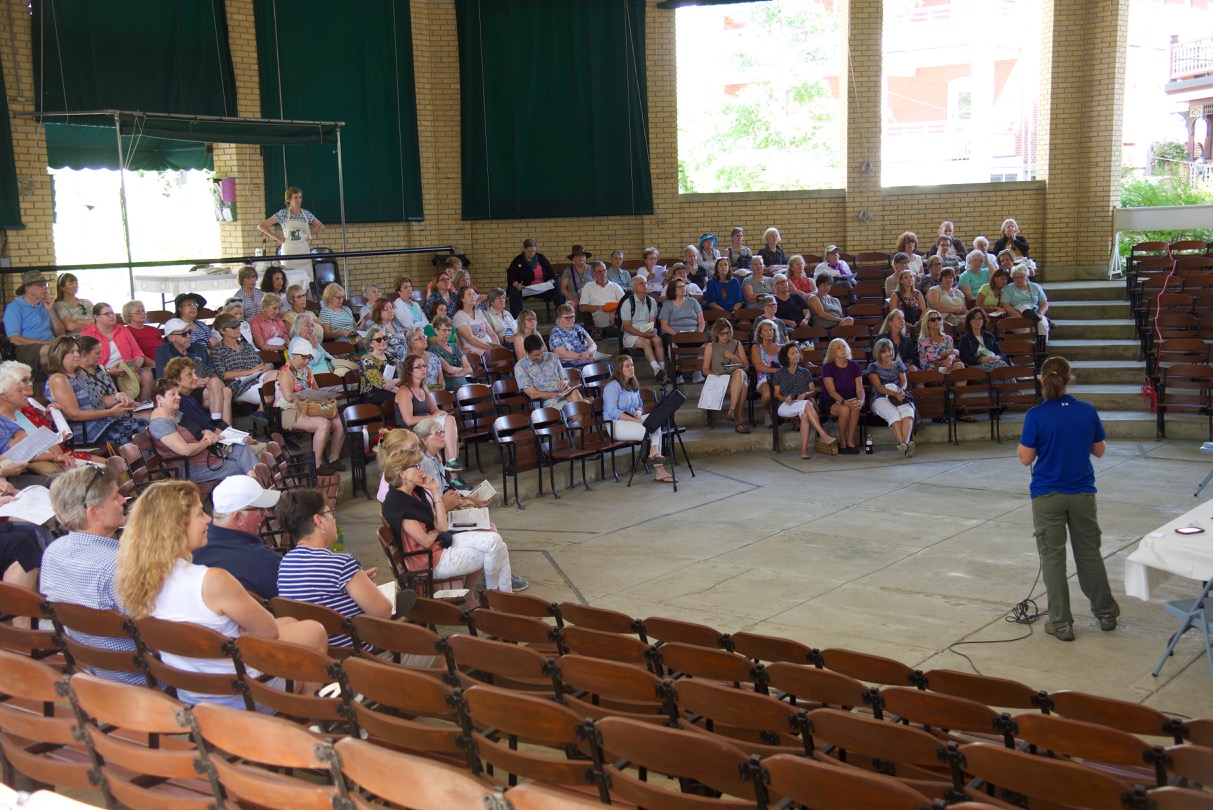 Supervisor of Landscapes and Gardens Betsy Burgeson discusses the Institution Grounds - past, present and future.
This is not her first house and garden tour!
Welcome first time visitors from Western Reserve Herb Society - they got up at 4am to arrive in time for the Garden Lecture, tours, opera, and stayed thru dinner at 2 Ames!
Wide brim hats were both a fashion statement and protection from a lovely sunny day!
BTG 'at the ready' to assist with directions ~
Multiple porches with lake vistas with all the 21st century conveniences yet, the classic cottage feel of yesterday year.
The gorgeous Chautauqua Women's Club house ~ elegant, welcoming, filled with history yet hosting current 21st century lectures each week and other fun events
Chautauqua Women's Club generously provides scholarship money to hundreds of students every season. Their Clubhouse is on the ticket booklet cover,
Olde English Arts and Crafts luxury in this well preserved period home
Enjoying the Opera and the Bird, Tree & Garden Arboretum
Ticket booklet, Garden Map, Hat - ready for take off!
Betsy Burgeson, Supervisor of Landscapes and Gardens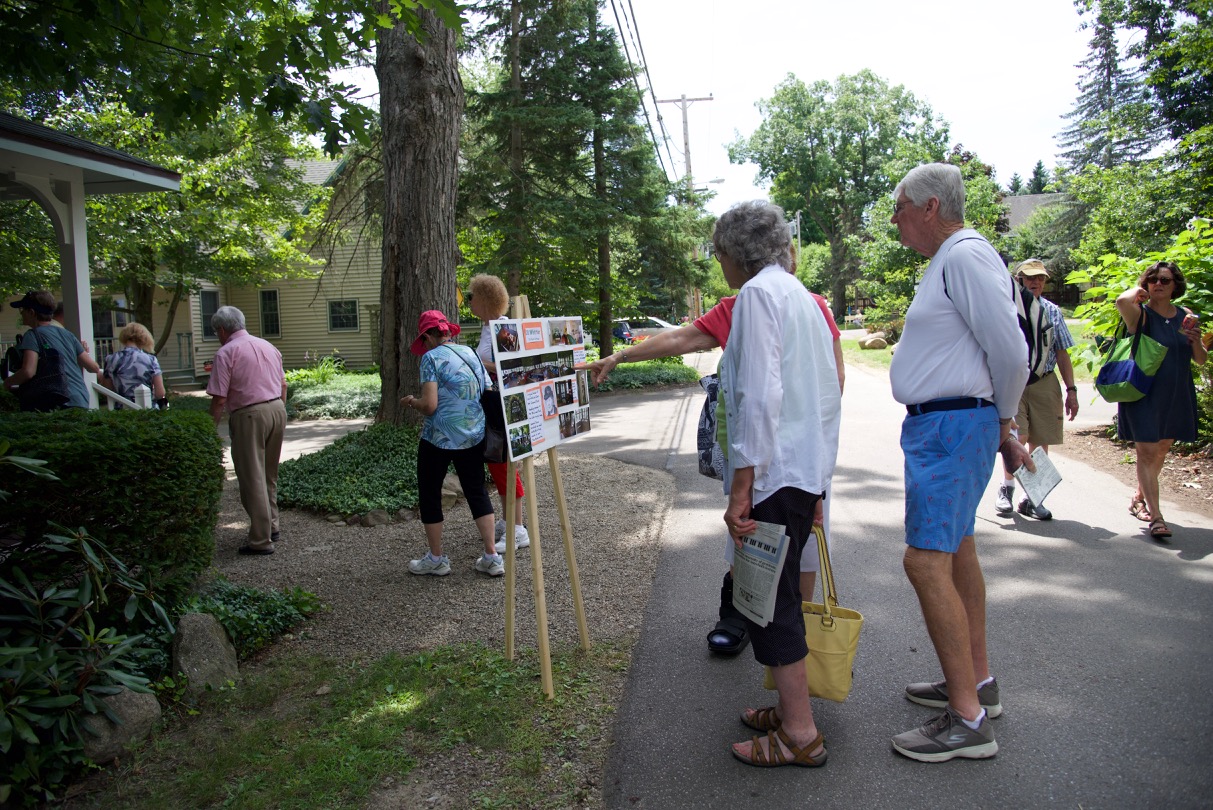 It's a walking - but always nice to catch a convenient Bus or Tram
The Arboretum was re-dedicated July 8 after 100 years.
Supervisor of Landscapes and Gardens, Betsy Burgeson
Director of the Chautauqua Opera Company, Steve Osgood - welcome to the Opera Invasion at the Arboretum
From the opera 'Candide' in the trees.
The Arboretum's 3 year restoration is revealed - diverse tree canopy, non invasive shrubs and a celebration of perennials - all with plant markers!
'The Jewel of Chautauqua'
Opera and Nature - the perfect pairing!
Gretchen's Gallery at the Colonnade raffling off a sterling silver bird charm, donating the proceeds to the BTG!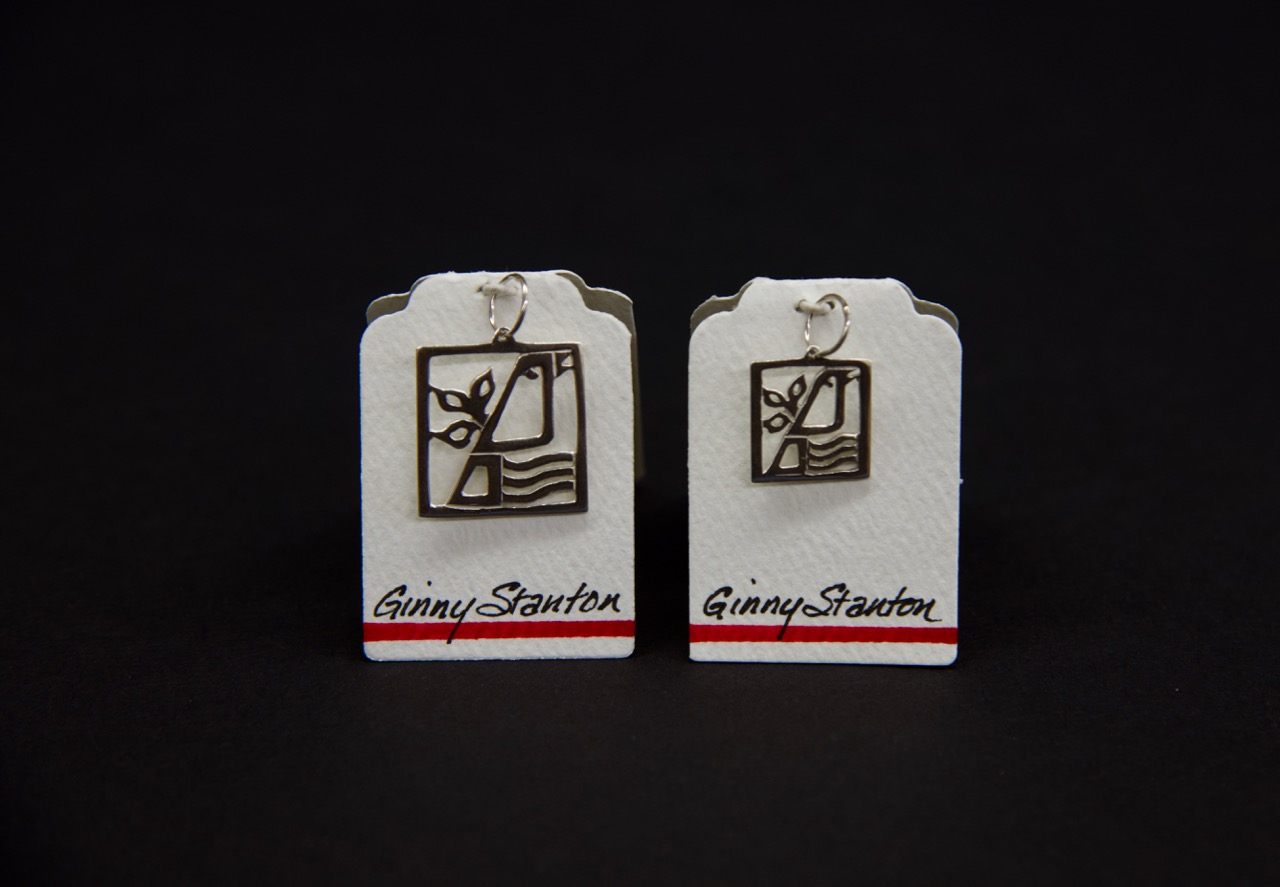 Bird Pendant available at Gretchen's Gallery at Chautauqua Institution
The historic home of 'General Jones' who donated the Arboretum to the BTG lovingly restored by the Clark family
Taking a break at the Bride's Garden!
After a day of touring - this group relaxes lakeside!
What a lovely day out at Chautauqua Institution enjoying the Opera at the Arboretum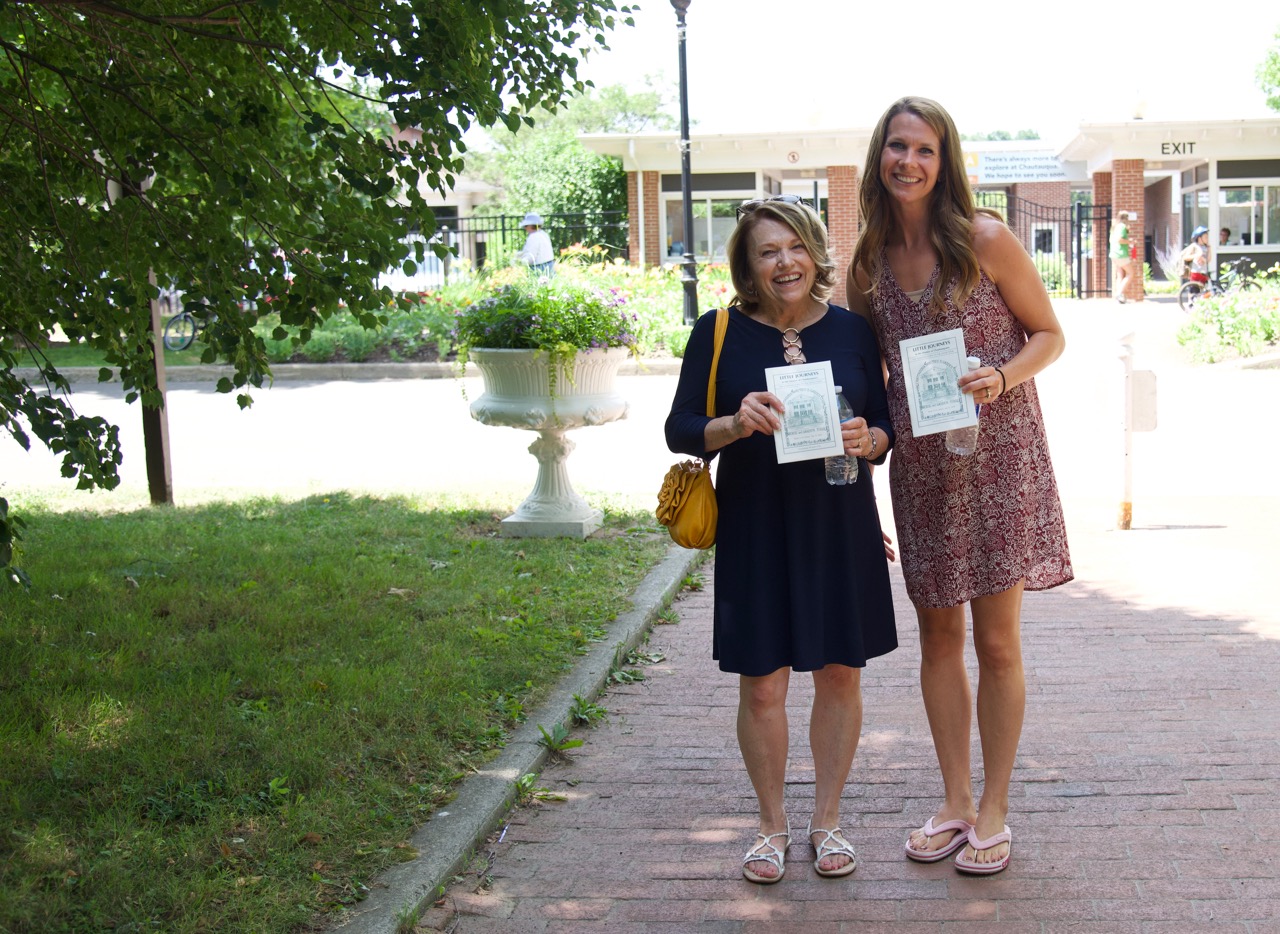 One of many 'mother daughter days out' ~
Mother Daughter day on grounds touring homes and gardens
Tours of the Arboretum - history and humor under the trees!
The Dixie Lake Siders playing show tunes and patriotic songs - kick back and enjoy complimentary cookies, lemonade, iced tea and a respite.
Thanks for the Tram / Bus trips throughout Tour Day!
Enjoy the colorful, sustainable, eco-wise monarch habitats on grounds
Need a Garden Map? Explore a self guided tour of 26 Institution Gardens along the tour route and beyond! Access the Gardens section of this website to learn more about the Institution grounds.
Welcoming all visitors for an exciting day of homes, gardens, lectures and tours!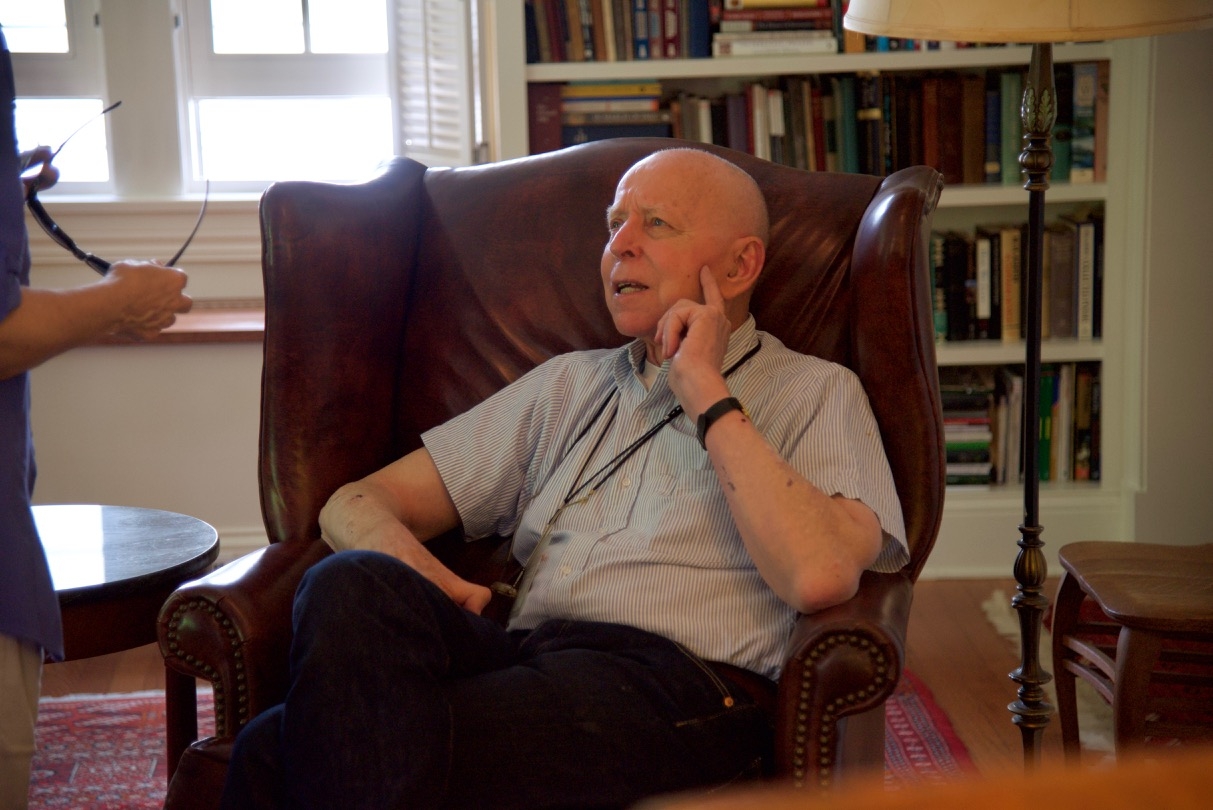 90 year old home owner welcomes visitors to his unique year round residence! His formal dining room table set up 'to the nines'!
The Dawn Patrol 'Crossing Every T' to welcome visitors all along the tour route
The lines moved quickly and well worth the wait! WOW!
The Edible Garden; colorful, creative and delicious!
A yellow trout Lilly - delicate emphemeral
Hosta are growing exponentially each morning!
Hellebores - tolerant of shade and cold temperatures, The Lenten Tea Rose.
Grape Hyacinth - a forest of tiny purple trees.
The brave magnolia, first to bloom
Landscape crews prune Institution gardens at just the right time - careful not to remove spring growth
The varieties of daffodil are almost endless
We were beginning to doubt we'd ever see these guys!
A rare flowering cherry on grounds
The loss of trees due to Emerald Ash Bore
Finally, some color on grounds
Tiny white flowers on spirea
Blue Jays can make a large variety of sounds