2018 BTG House & Garden Tour
The 2018 BTG House Tour occurred on Thursday July 12 Week 3 of the 2018 season. Each biennial house tour is unique - the theme, the location, combination of homes. The 2018 tour expanded the focus to adding gardens on display offering both a self guided tour as well as master gardeners and docents giving talks at specific gardens scheduled throughout tour day. BTG also celebrated the 100th anniversary of the dedication of our Arboretum, which was just certified by Arbnet.org as a Level 1 Arboretum.
The next House and Garden Tour will be next season July 16, 2020, Week 3.
2016 House Tour Summary
Thank you for spending the day at the Chautauqua Institution from 8am to 8pm on a self-guided walking tour of 12 exceptional homes on July 12. The tour included historic old cottages, but also many new or newly renovated homes on the north end, including the President's Cottage. Maps and descriptions of the gardens, available upon arrival, enabled visitors to tour the grounds and gardens. House Tour ticket allowed attendance at the 10:45am and 2pm lectures and discounts at select shops and restaurants.
Scroll thru a slide show of 2016 house tour highlights. Thank you again to our home owners, volunteers and patrons!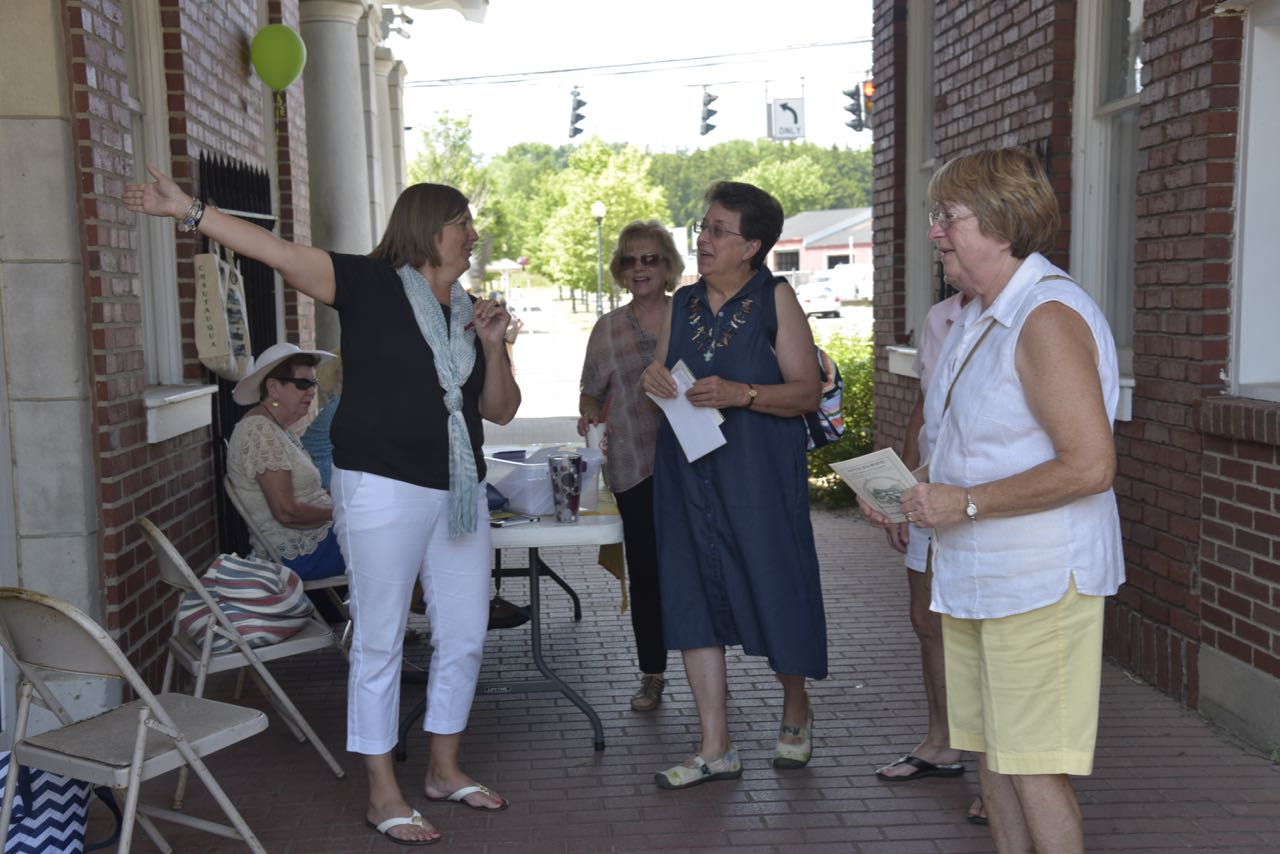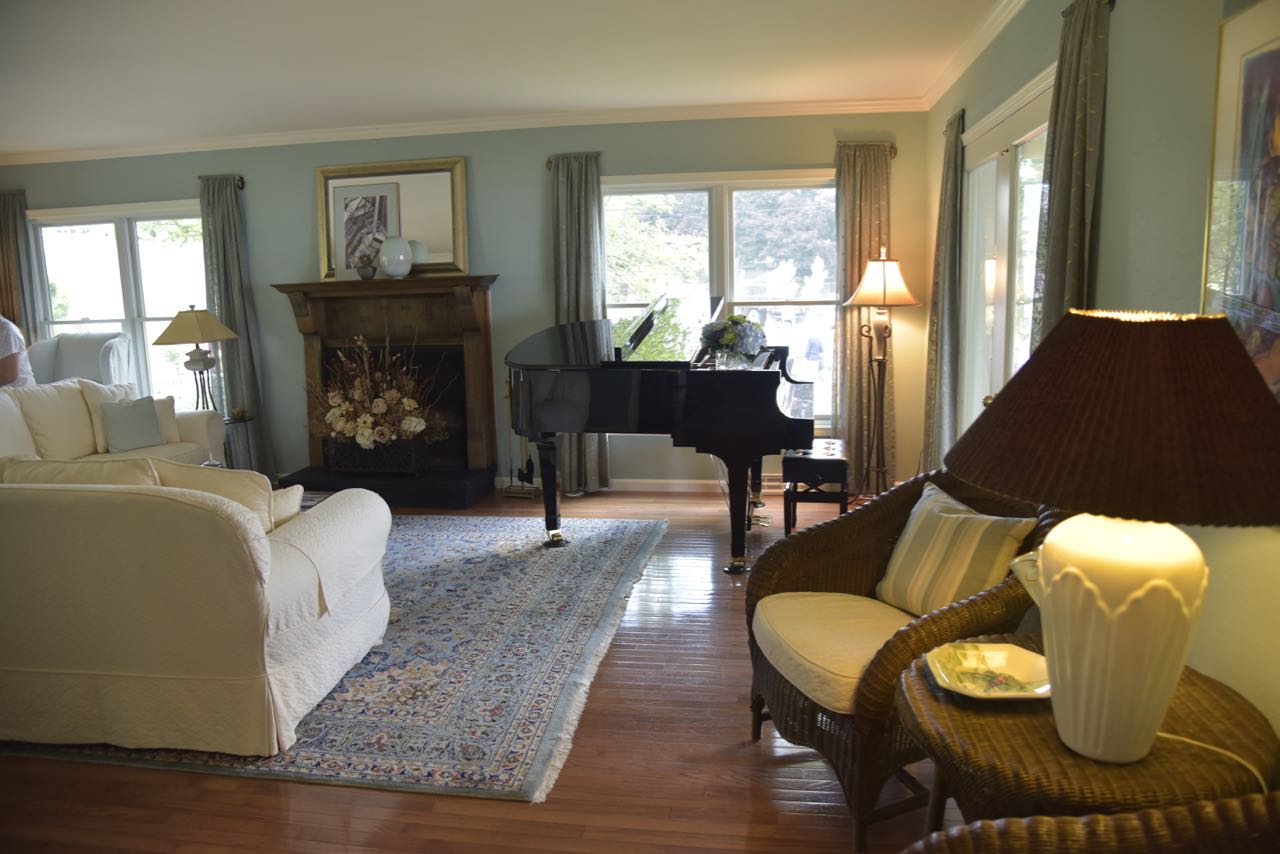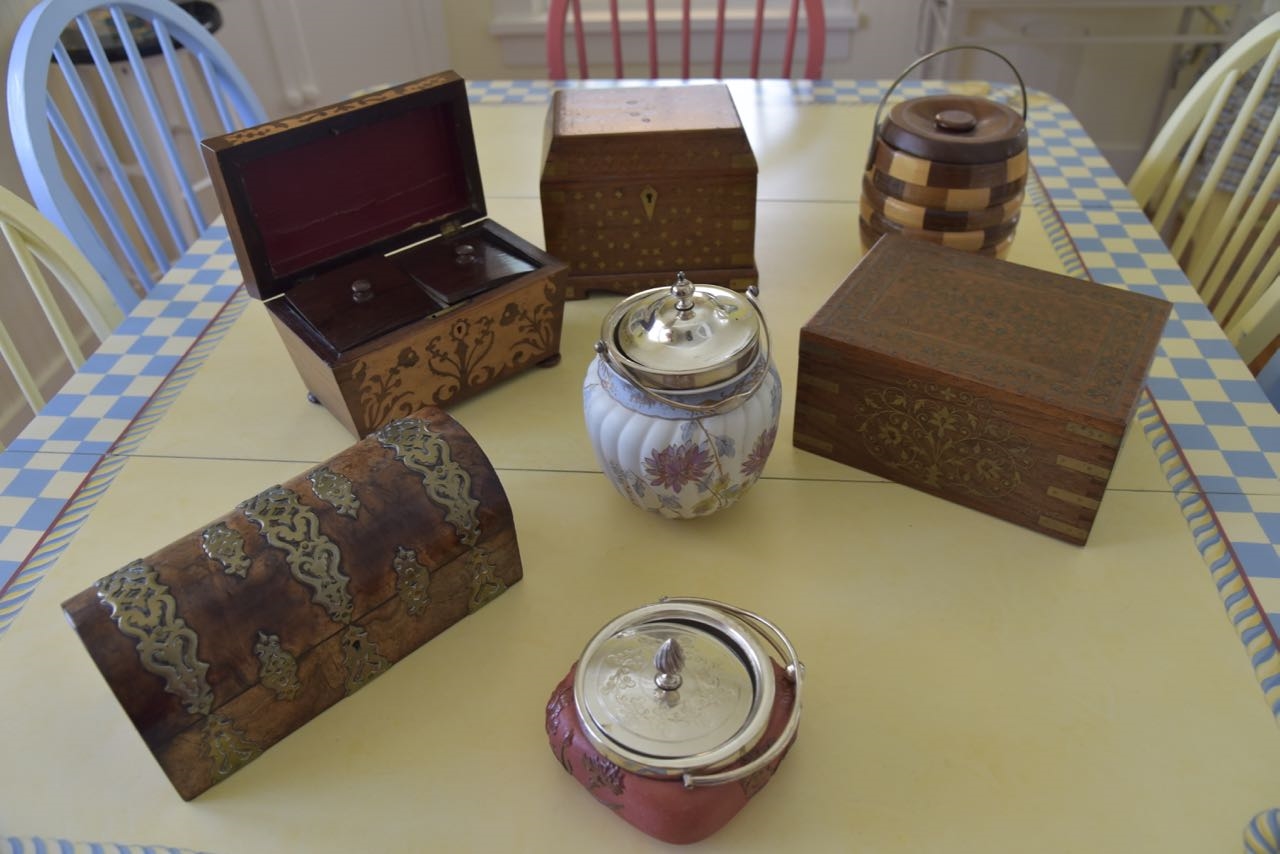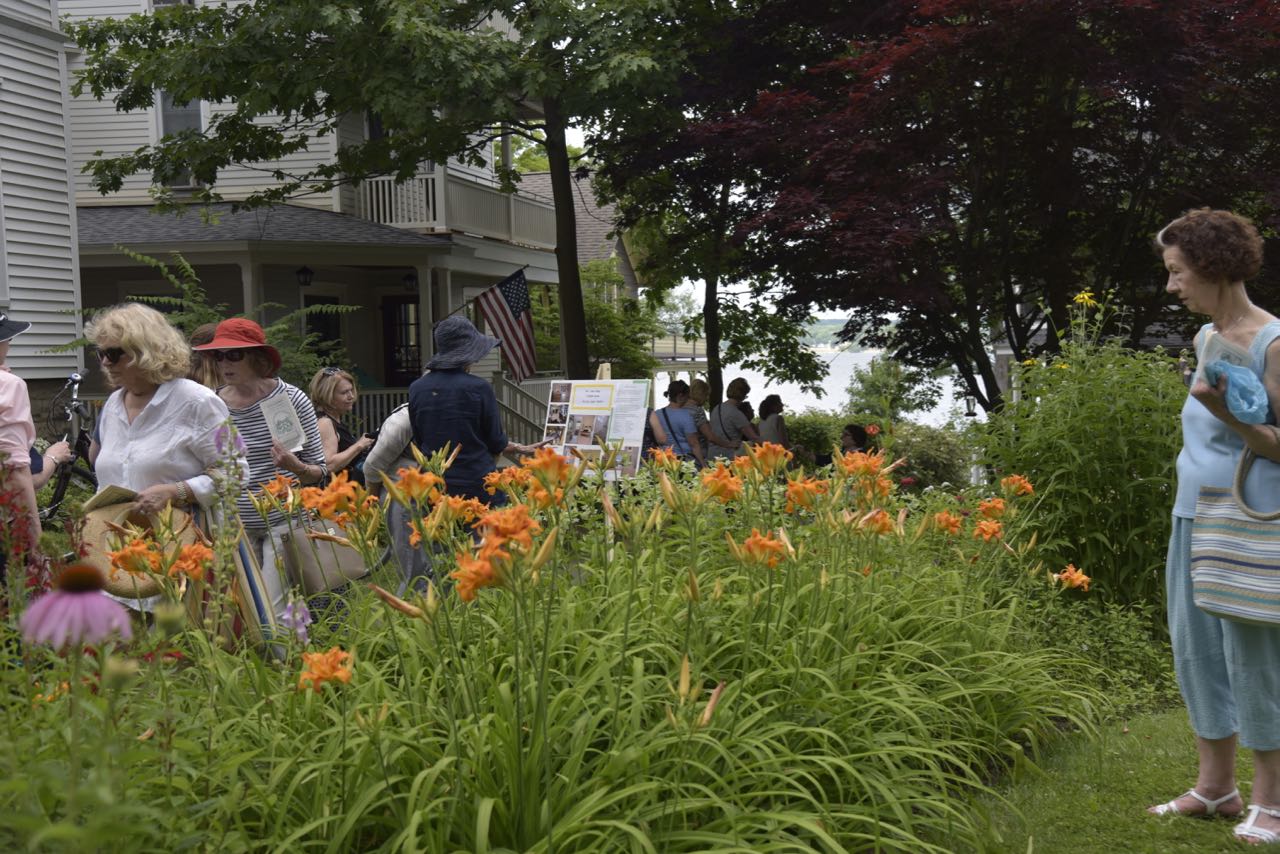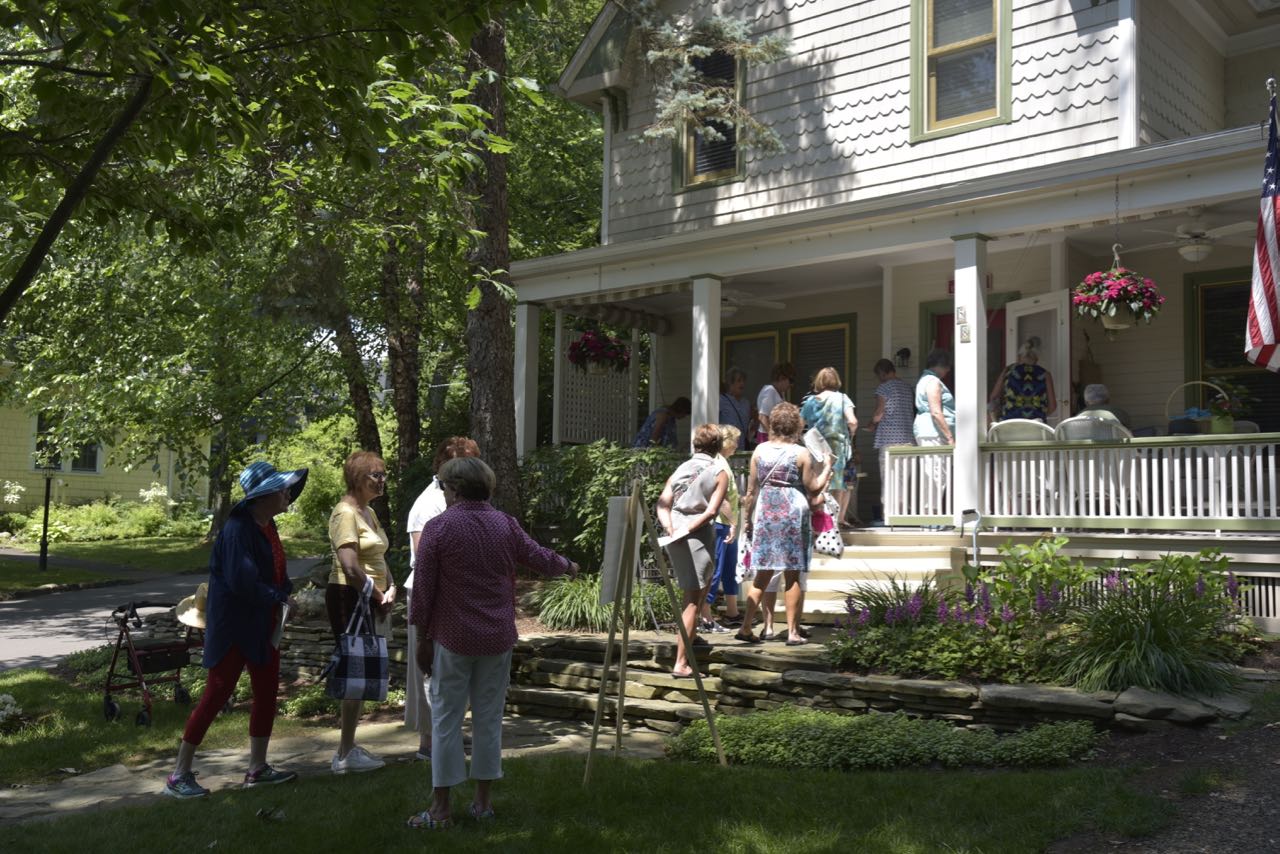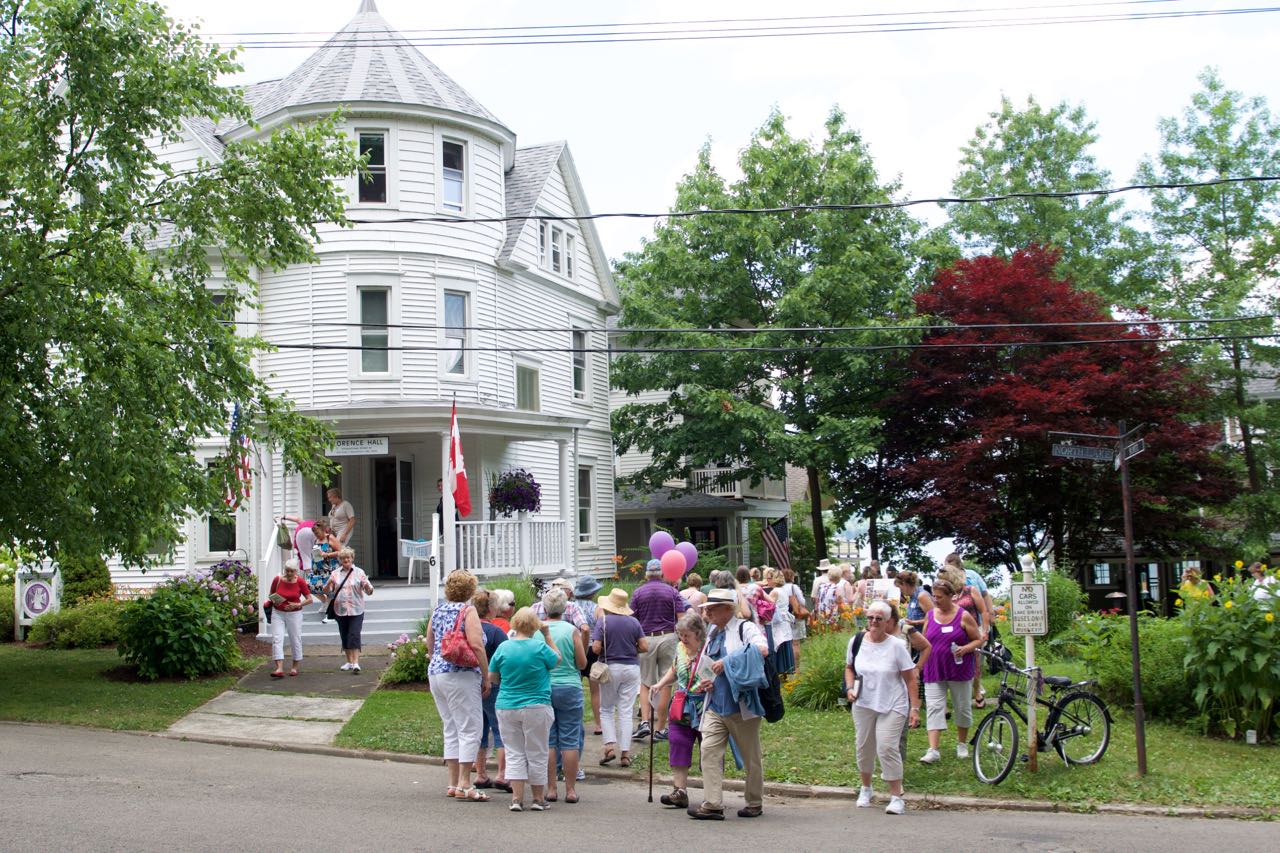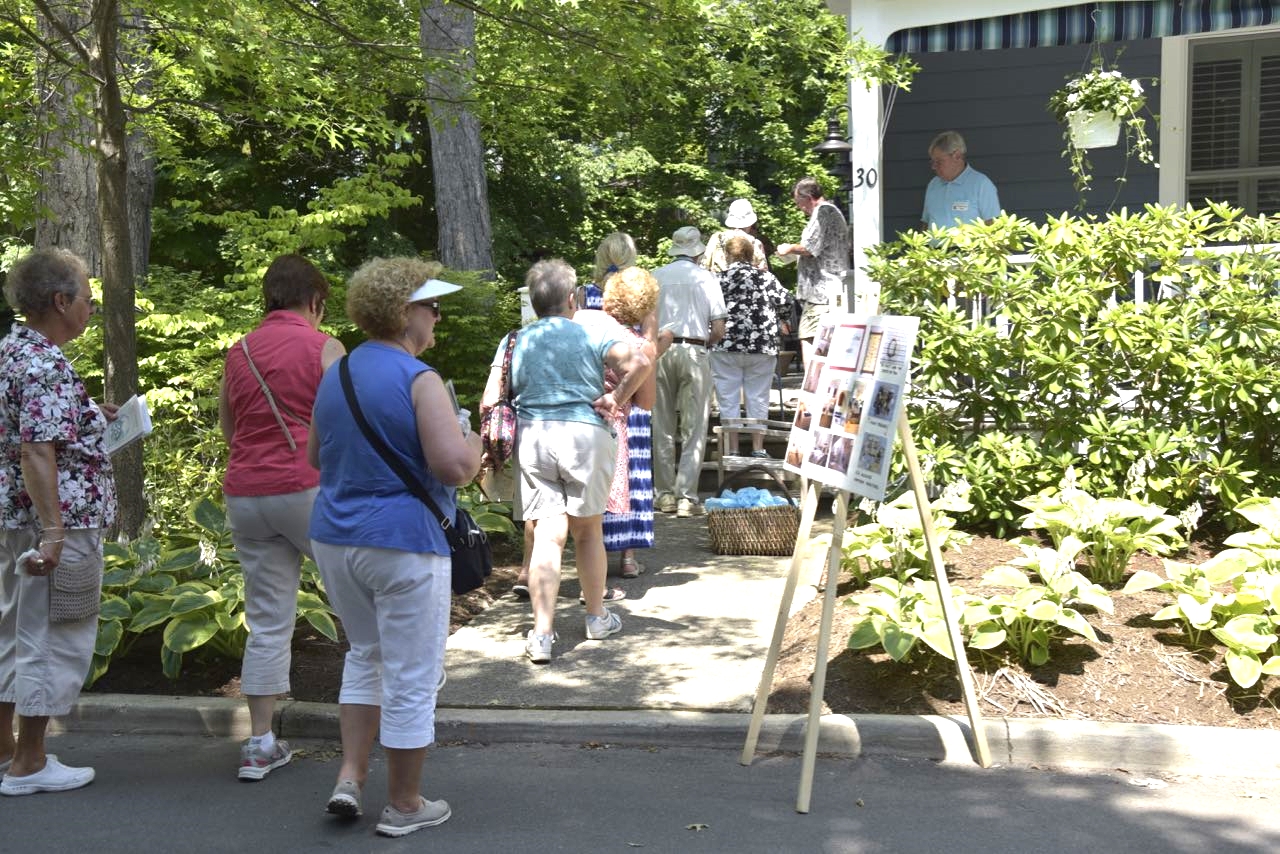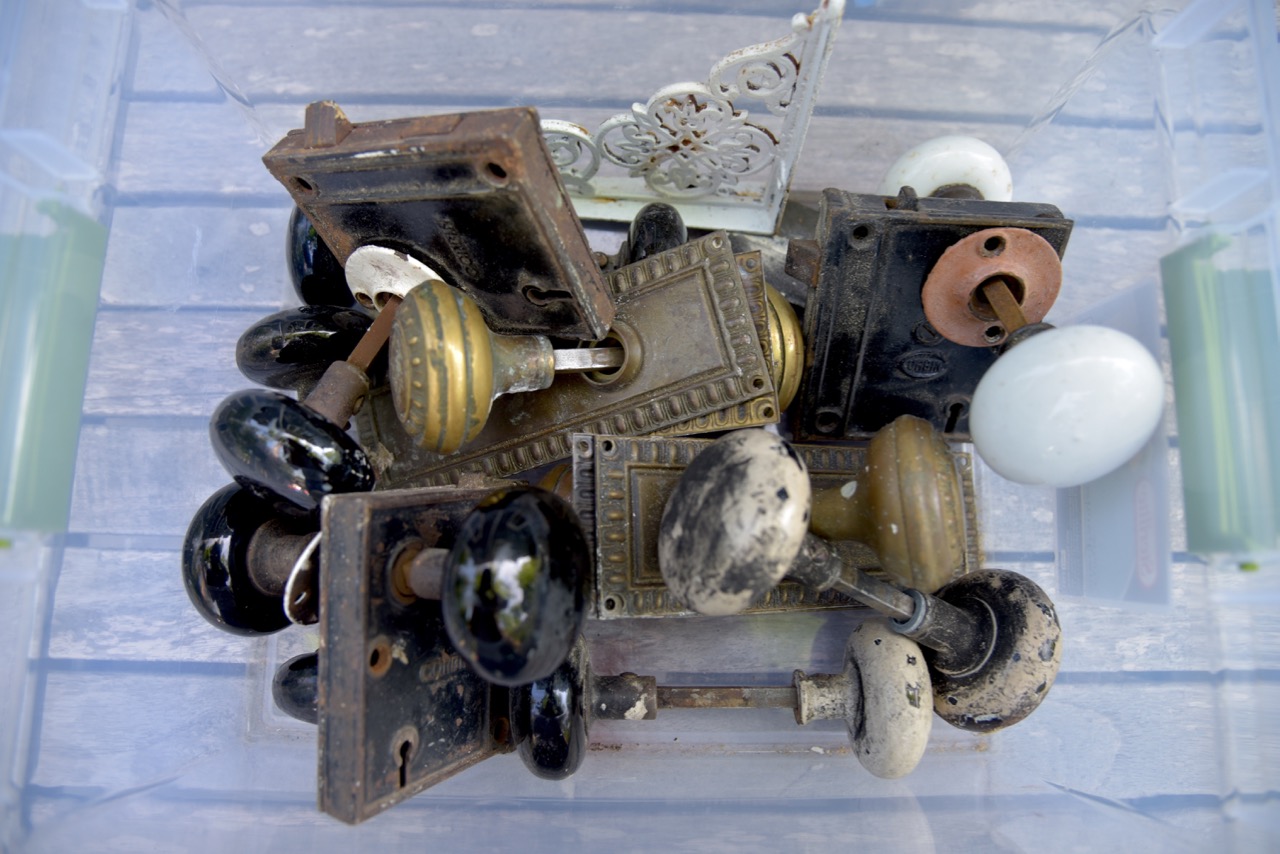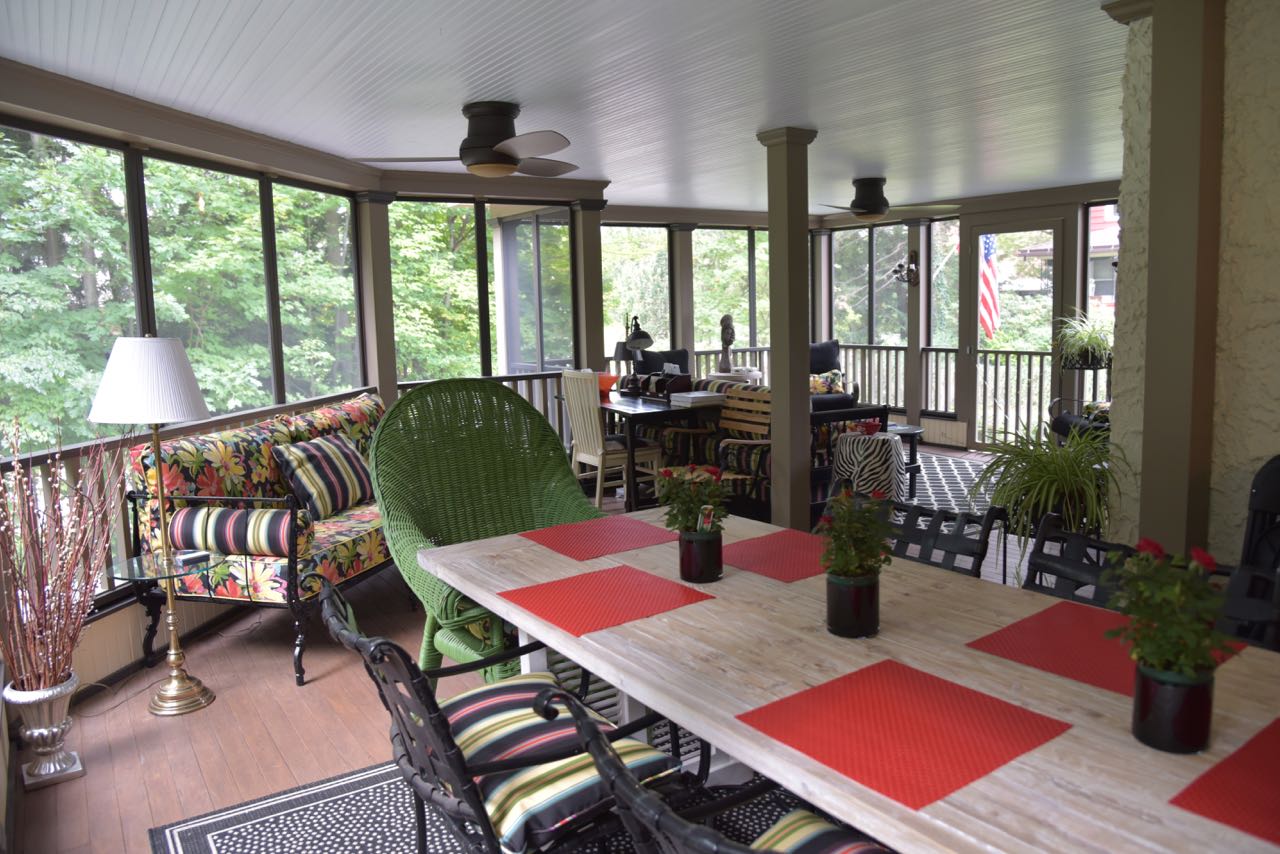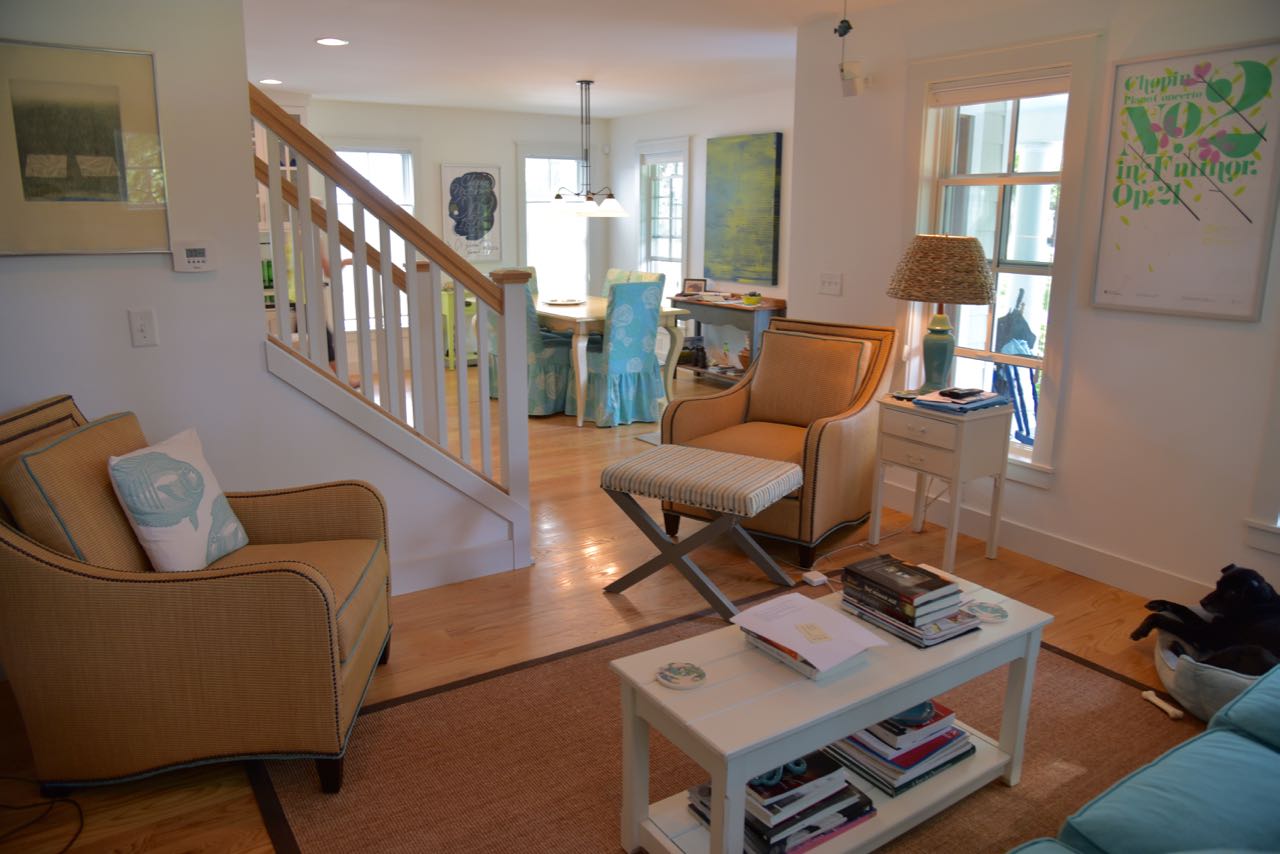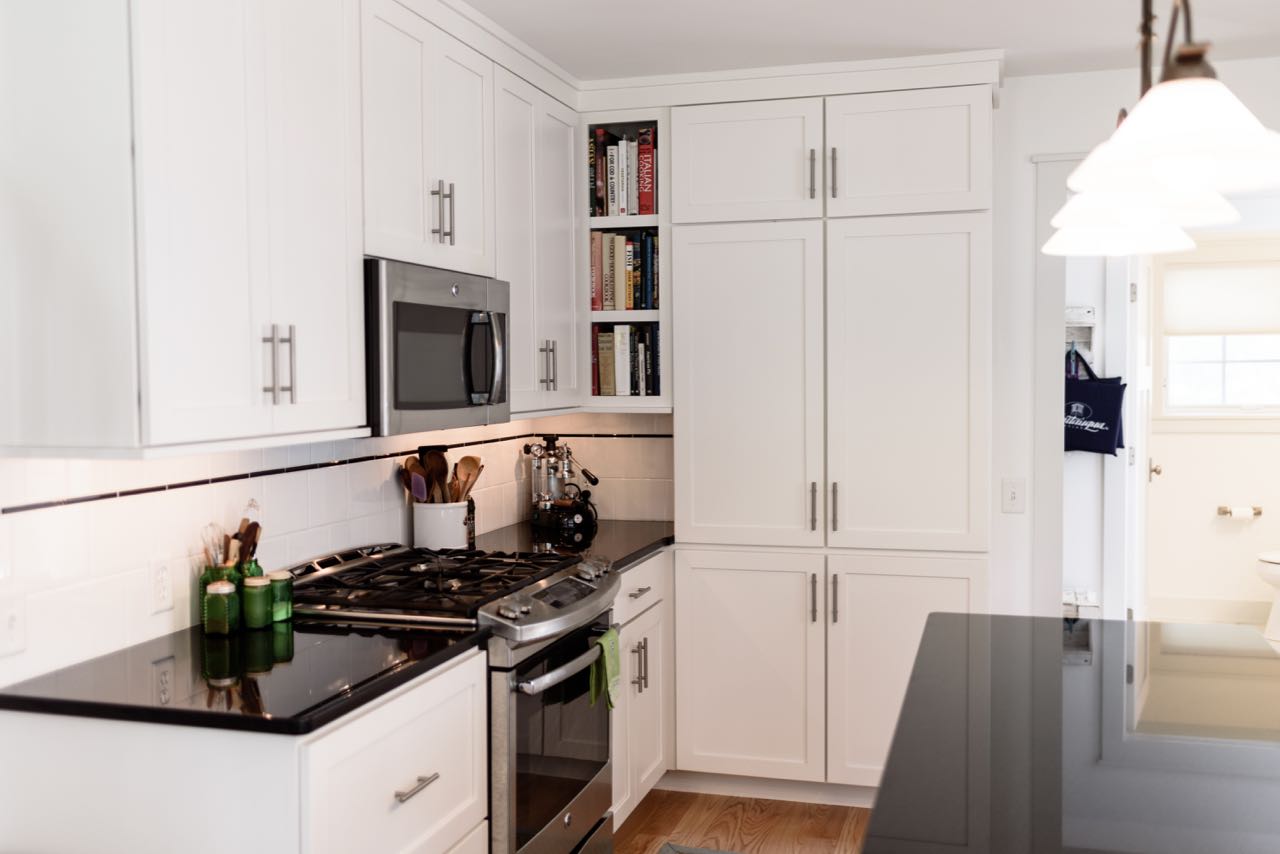 Many thanks to the generous Home Owners for graciously opening their houses on behalf of the Bird Tree and Garden Club's only fund raiser in a two year period. Docents welcomed visitors to each home and garden with enthusiasm and information. Thanks to the Bird Tree and Garden Club members and a myriad other volunteers for many many tireless hours of planning and support, especially to our house chair Rosemary Rappole and Treasurer Cesca Koron. The proceeds from the house tour fund all BTG events, speakers, guides, chats, walks, talks and other initiatives supporting our mission. Businesses on the grounds provided discount purchases on house tour day. Chautauqua Institution staff provided significant support in the planning and day of house tour. Thank you to all patrons whether you visited from the house next door or arrived by bus tour or with your local garden club to enjoy the day! Please continue to participate in the 90+ free BTG programs for the remainder of the season, capping the summer off with our annual Life Member Luncheon at the Athenaeum Hotel August 5th. See 'special events' on this website for further details.
The first Chautauqua House Tour was sponsored by the Chautauqua Bird, Tree and Garden Club in 1954 to raise funds for its many gardens and educational programs. BTG has continued to sponsor this popular self-guided walking tour on an every other year basis with next year's event marking our 32nd tour. Learn interesting fun facts and anecdotes from docents guiding visitors through each home.
The Chautauqua Institution is a site of great natural beauty and a place of historical and architectural significance. Listed on the National Register of Historic Places, it was designated a National Landmark on June 30, 1989. It has been said that Chautauqua reflects a Victorian sensibility, yet it portrays a wide variety of styles and architectural expressions extending beyond the Victorian period. The tree-lined streets beckon visitors to step up onto the porches of the 12 designated homes as the screen doors swing open to portray a sense of summer living at this unique cultural and arts assembly.
(House Tour photo credits: Angela James, Julie Heflin, Jamie Jamison)
On the Chautauquan House Tour, Visit the Home of A Possible Murderer
Jul 12th, 2016 | By Morgan Kinney | The Chautauquan Daily
On Wednesdays, Alan Nelson guarded the sugar. He was 8 years old and in the service of his aunt, the hostess at the Presbyterian House, who'd warned him about an eccentric, middle-aged woman named Martha Sterrett.
His duty during those summers in the early 1950s was limited to afternoon social hours. Visitors from across the grounds were invited to fill their souls with conversation and cookies; the particulars varied from house to house, but the Presbyterians offered sugar cubes to guests, who typically selected a cube or two to sweeten their tea.
Sterrett, on the other hand, was known to abscond with a purse packed with cubes, otherwise filled with treats taken from different houses.
When the time came and, despite his fiercest glares, Nelson — the "shortest boy in his class since first grade" — failed to intimidate Sterrett. The cubes continued to disappear.
Nelson's aunt eventually solved the problem by switching from cubes to granulated sugar. The thinking was, apparently, that Sterrett would be less apt to stuff fists of sticky crystals into her purse as she made her rounds.
But sugar theft was perhaps the most trivial charge against Sterrett, who lived in the cottage at 36 Scott — one of the dozen homes featured in the Bird, Tree & Garden Club House and Garden Tour starting at noon today. Rather, Sterrett's fame peaked in 1922, when she was widowed by the contents of a package from an anonymous sender.
The 2016 line up of exceptional homes